Alloy steel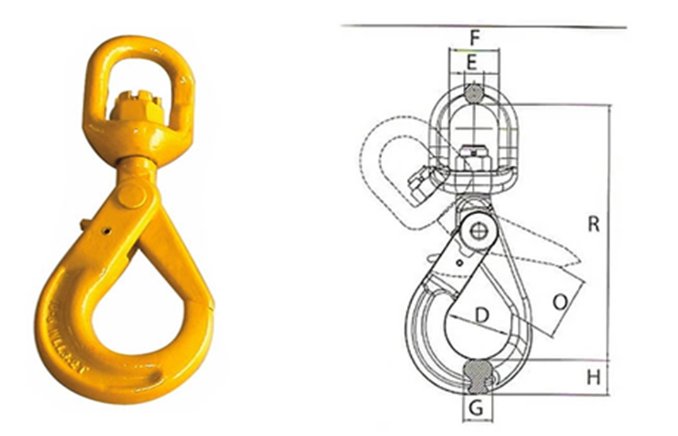 Using superior grade rawmaterial marine gradealloy steel
Painted
Precision cast,painted finish weather resistant high stability and strength
All specificationsin stock
Fast connect and disconnectwidely used in outdoor&indoorall specificationsin stock,
large quantity available
G80 Swivel Self-Locking Safety Hook EUROPEAN type
| | | | | |
| --- | --- | --- | --- | --- |
| Product code | Size | Kg/pc | WLL/T | B.L/T |
| HYR02-H0701 | 6-8 | 0.7 | 1.2 | 4.8 |
| HYR02-H0702 | 7/8-8 | 1.3 | 2.0 | 8.0 |
| HYR02-H0703 | 10-8 | 2.2 | 3.2 | 12.8 |
| HYR02-H0704 | 13-8 | 0.5 | 5.4 | 21.6 |
| HYR02-H0705 | 16-8 | 8.2 | 8.2 | 32.8 |
| HYR02-H0706 | 18/20-8 | 11.7 | 12.5 | 50.0 |
| HYR02-H0707 | 22-8 | 16.0 | 15.0 | 60.0 |
| HYR02-H0708 | 26-8 | 21.5 | 21.2 | 84.8 |
| HYR02-H0709 | 32-8 | | 31.5 | 126.0 |
Detailed Photos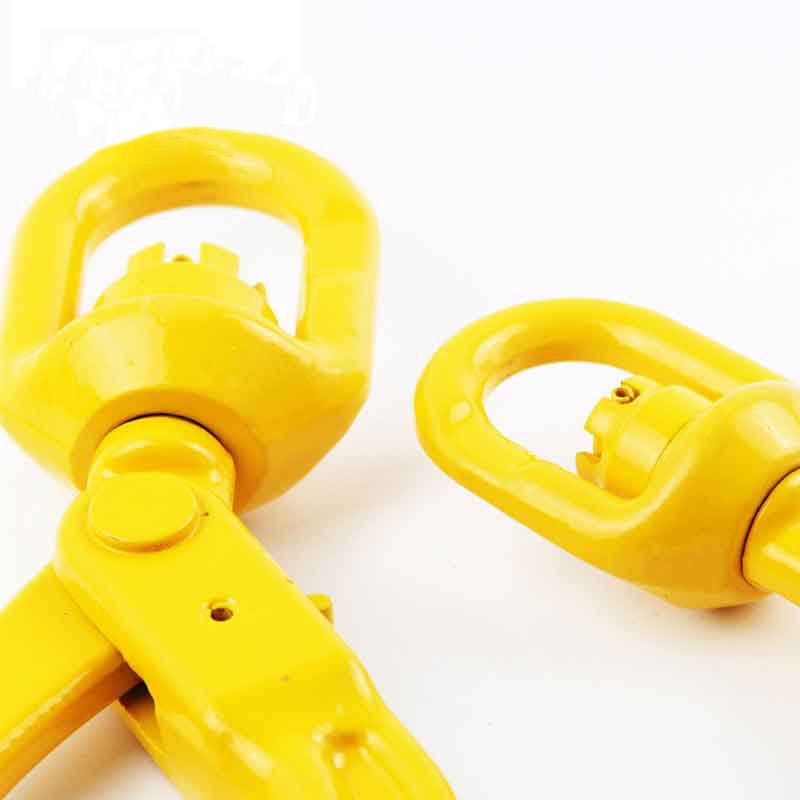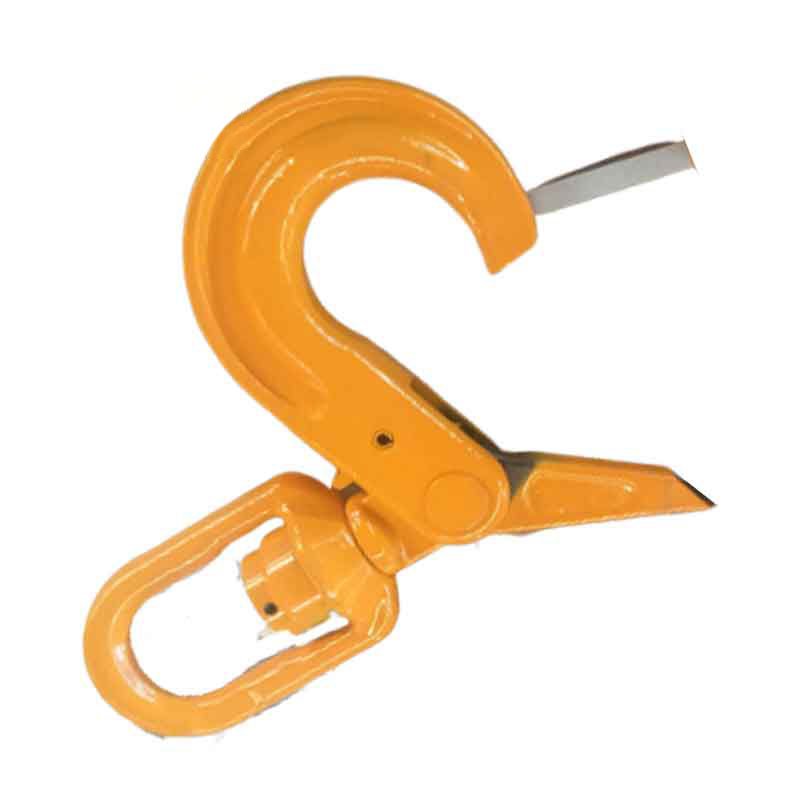 We can supply products as per customer's requipments. If you have any interest in our products.
A 327 Eye Sling Hook Forged super alloy steel-Quenched and Tempered.
Individually proof test at 2.5times working load limit.
Fatiuge teated at 1.5times working load limit for 20000 cycles.
Breakage test. 100%mangaflux crack detecation.
All load pains are 100% individually inspected and tested.
Surface finish: Powder plastified
Colour code: , Red, Blue, Black, etc
Ultimate load is 4 times the working load limit.
Customized requirements are welcome!