Carefully selected materials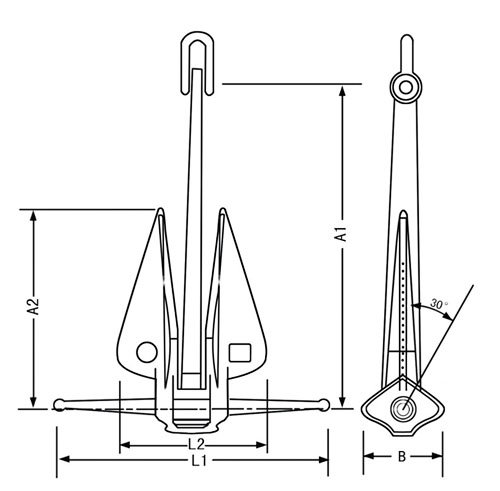 Strictlyuse raw materials for production,refuse to cut corners
Mature technology
Years of industry production experience,mature technology
Strict quality inspection
Strictly control each procedure and strictlytest the products
Support customization
Factory processing and manufacturing can be customized according to your reasonable needs
Dimensions of hitch holding power Dan forth anchor
| | | | | | | |
| --- | --- | --- | --- | --- | --- | --- |
| Product code | Nominal weight(kg) | A1 | A2 | L1 | L2 | B |
| HYR01-A0401 | 30 | 790 | 430 | 620 | 330 | 200 |
| HYR01-A0402 | 50 | 940 | 510 | 720 | 390 | 530 |
| HYR01-A0403 | 75 | 1080 | 590 | 830 | 450 | 260 |
| HYR01-A0404 | 100 | 1180 | 640 | 930 | 490 | 290 |
| HYR01-A0405 | 125 | 1270 | 690 | 1000 | 520 | 310 |
| HYR01-A0406 | 200 | 1490 | 810 | 1150 | 600 | 360 |
| HYR01-A0407 | 250 | 1600 | 8701 | 1240 | 650 | 390 |
| HYR01-A0408 | 300 | 1700 | 935 | 1320 | 690 | 420 |
| HYR01-A0409 | 400 | 1870 | 1010 | 1460 | 750 | 460 |
| HYR01-A0410 | 500 | 2020 | 1100 | 1570 | 800 | 490 |
| HYR01-A0411 | 750 | 2300 | 1230 | 1800 | 910 | 560 |
| HYR01-A0412 | 1000 | 2540 | 1380 | 1980 | 980 | 620 |
| HYR01-A0413 | 1250 | 2740 | 1790 | 2100 | 1070 | 670 |
| HYR01-A0414 | 1500 | 2910 | 1580 | 2220 | 1120 | 700 |
Detailed Photos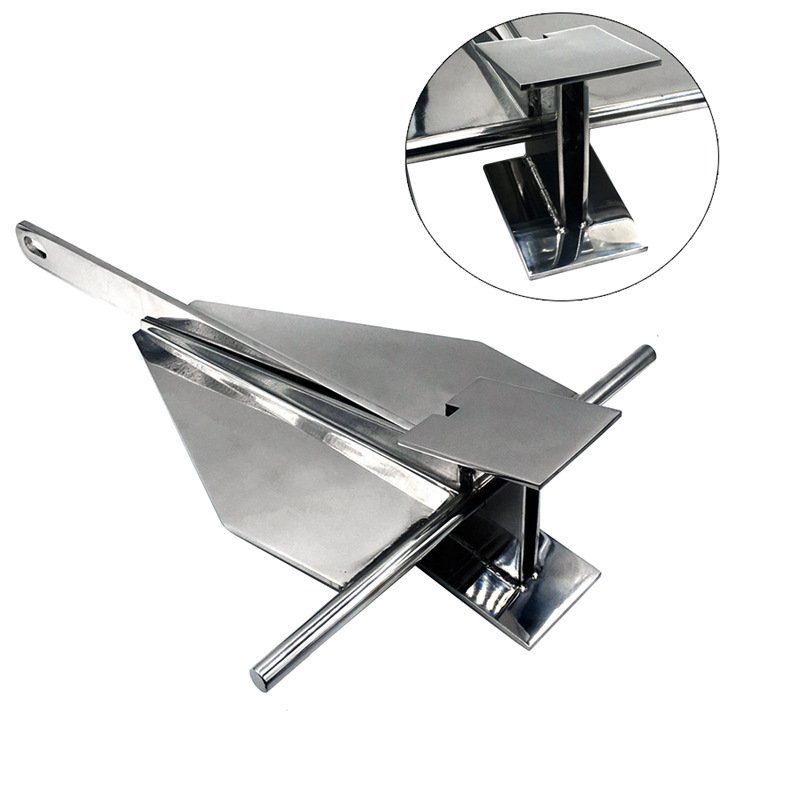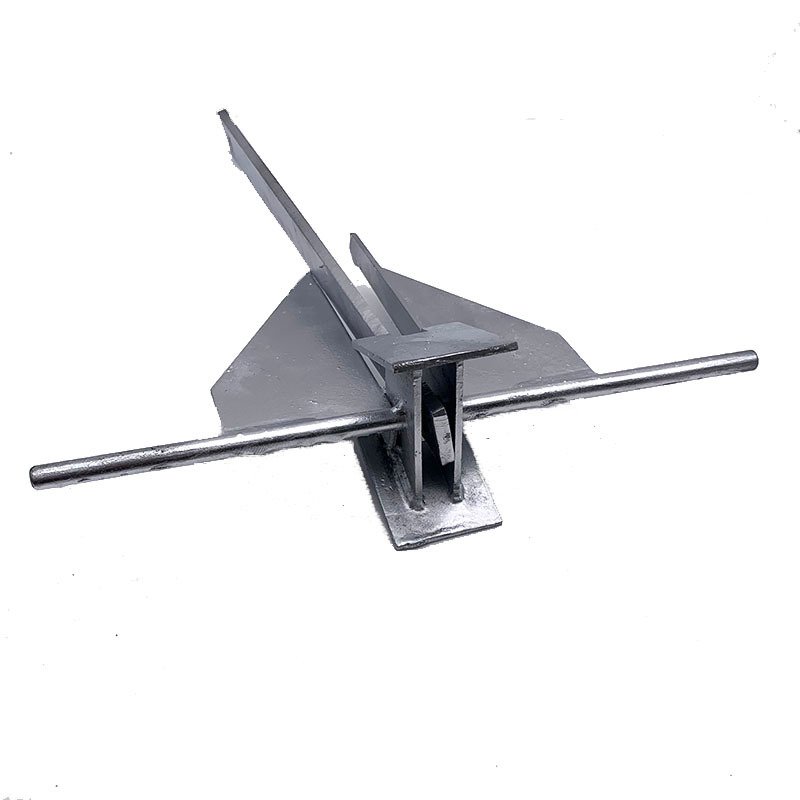 Pool anchor is a high holding power anchor.The hinged shank delivers consistent setting and holding even in the very worst conditions,whatever the changes in wind and current.
* Available in hot dipped galavnized & painted steel and 316 stainless steel.
*This type anchor can customized less than 500kg.
*Certification:LR,BV,DNV,CCS etc.